FAQs about applying for a merchant account online
Frequently asked questions about their use and (sometimes tricky) set-up
Merchant accounts are simple to use once they are set up, but applying for one can be tricky. Below are answers to some of the most frequently asked questions about the process.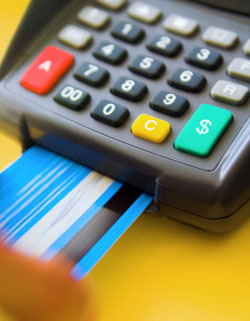 Q. What is a merchant account?
A. A merchant account is a commercial bank account established by contractual agreement between your business and the financial institutions we represent. A merchant account enables your business to accept credit card payments from your customers.
Q. Do I need a merchant account?
A. You need a merchant account if you want to accept credit cards. This is for both retail and Internet transactions.
Q. How do I apply for a merchant account?
A. First, search MerchantAccountInformation.com to find the type of merchant account you wish to apply for. When you find the type best for you, click on the "Apply here" button next to the offer and fill out the secure online application.
Q: What information will I need to provide for a merchant account application?
A: You will need to provide basic information about yourself or your business such as your business name, address, e-mail address, phone number and estimated charge volumes.
Q. Do I need to be a U.S. citizen?
A. Yes, the applicant needs to be a U.S. citizen with a U.S. Social Security number. Non U.S.-based businesses are also accepted but have a different application procedure and a different processing system.
Q. What is the discount rate?
A. The discount rate is the percentage of each sale that is collected by the bank. This is how the credit card processing industry makes its money.
Related content: For a detailed, graphic look at how merchant account transactions, see our "How merchant accounts work" interactive guide.
Published: March 4,2020