Mobile payments roundup: 5 apps to watch
The mobile payments marketplace is becoming increasingly crowded, with small start-ups, financial institutions and technology giants all launching their own apps, and sometimes teaming up on joint ventures. Most recently, Walmart and Target admitted they were looking into creating their own mobile payments platform.
Here are some apps to watch -- and what they could mean for merchants.
Major players in the line-up
Mobile payment applications, often called "mobile wallets," allow customers to pay for products using their cellphones. Many rely on a technology called near-field communication (NFC), which allows a customer's cellphone to communicate with a merchant's checkout terminal to complete a transaction.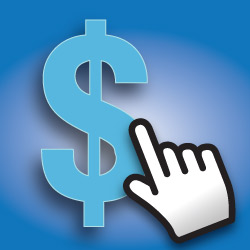 There are far too many individual mobile payment app options to preview them all. However, five prominent players include:
Boku: This is a venture-backed mobile payments technology firm. The little start-up happens to have formed a partnership with card network heavyweight MasterCard.
Previously, Boku users were able to make purchases from participating retailers that would be added to their cellphone bills. Now, users can actually link a MasterCard prepaid card to their Boku account. That means if the merchant has NFC-enabled payment terminals, the customer can simply wave the phone near the terminal to complete the transaction (no PIN needed). Boku users also receive a a physical prepaid card tied to their Boku account in case a merchant doesn't have NFC-enabled payment terminals.
Merchants can also create discount offers to entice purchasers to enter their stores. Loyalty discounts, proximity-based offers and budgeting tools are additional features that Boku touts.
Isis: Isis is a virtual holding device for credit and debit cards. It has partnered with three credit card networks (Visa, MasterCard, Discover and American Express) and three banks (Chase, Capital One and Barclaycard US).
The application basically turns a user's smartphone into a wallet -- a place to store virtual versions of credit and debit cards. The customer chooses which card to use before making a transaction and then taps the phone near the NFC terminal.
Isis' mobile wallet boasts the ability to organize a customer's payment cards, offers and loyalty cards in a single convenient locale. It comes with an Isis Cash Card, for use at merchants who don't have NFC terminals. Customers can load more funds to the card from any of their other debit or credit cards.
Google Wallet: This mobile app is available to users with a Citi MasterCard or a Google prepaid card. According to its website, Google hopes to expand its card offerings. For now, customers who don't have a Citi MasterCard can use the Google prepaid card, which can be funded with any existing credit card.
Like the previous mobile apps, Google Wallet lets users tap to pay -- as long as the merchant has terminals with MasterCard PayPass technology. It also stores gift cards and can be automatically synced with Google's deals program, Google Offers.
Square: Mobile payments technology company Square is best known for the small white squares that can be plugged into phones to accept card payments. Yet it also has a mobile payments app called Square Card Case.
Users set up a Card Case and connect it to an existing credit card. They can then use the app to locate participating Square merchants, which have payment terminals that recognize when the customer -- and her phone -- are nearby. When the customer enters the store, he simply has to give the merchant his name. The merchant authorizes the purchase, and the customer gets a digital receipt.
Square is also marketing a point-of-sale iPad app geared toward merchants -- Square Register.
PayPal Mobile: E-commerce giant PayPal unveiled its own mobile payments app in September 2011. In a blog post on the company's website, PayPal President Scott Thompson had some fighting words for competitors.
"Let's be clear about something," he wrote. "We're not just shoving a credit card on a phone."
PayPal boasts that its service won't require merchants to upgrade their terminals (or require customers to upgrade their phones) to be NFC-compatible. Instead, consumers can enter their phone numbers or a PIN into the payment terminal -- and use PayPal funds to make the purchase.
PayPal has also launched a Square-like card reader, called PayPal Here, that merchants can plug into their phones to accept card payments.
The game plan for merchants
The growing selection of mobile payment platforms with varying technology requirements might seem daunting to many merchants. Some require new payment terminals or an iPad to download the appropriate app.
Yet, after the initial investment is made, mobile payments offer a unique and profitable marketing advantage for merchants. Today, in conventional purchase transactions, a merchant knows about a customer only as he or she is exiting the store, post-purchase. But with mobile payment apps, a merchant can offer a customer the ability to open the application upon entering a shop and receive offers and discounts that are customized based on past shopping habits. Instead of the customer getting a printed coupon after the purchase, these offers are delivered in real-time, as the customer is reviewing the products and merchandise on the shelves. In this way, a merchant can offer customers products and services they may not have known they needed
See related: Online shoppers find mobile payments safer than credit cards, Study: Get ready for mobile wallets
Published: March 23,2020